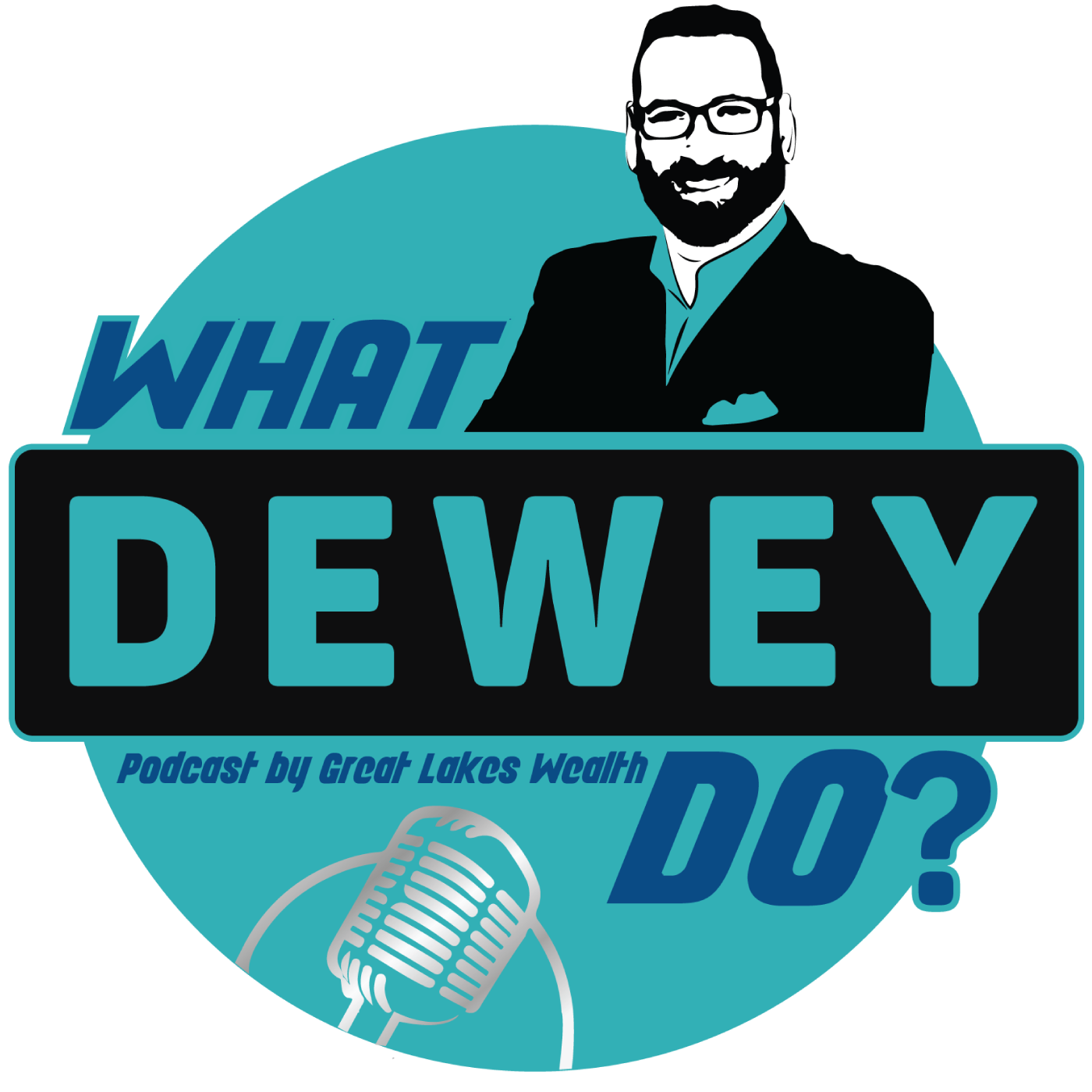 Kicking off Season 2 of the "What Dewey Do?" podcast with special guest Mr. Wonderful himself, Kevin O'Leary of Shark Tank! Mr. Wonderful shares advice for small business owners, entrepreneurs, and investors in this post-Covid world. He also provides insight on investing in Gold, Digital Assets like Cryptocurrencies, and Psychedelics.  
Thanks for listening! Please like, rate, subscribe, and share! 
What Dewey Do is a podcast by Great Lakes Wealth (www.greatlakeswealth.us), and executively produced by WiseMindGentleSoul (www.wisemindgentlesoul.com)
Great Lakes Wealth, LLC is a Registered Investment Advisor. The information provided is solely for informational purposes. Advisory services are only offered to clients or prospective clients where Great Lakes Wealth and its representatives are properly licensed or exempt from licensure. No advice may be rendered without a service agreement in place. Securities offered through Purshe Kaplan Sterling Investments, Member FINRA/SIPC Headquartered at 18 Corporate Woods Blvd., Albany, NY 12211. Purshe Kaplan Sterling Investments and Great Lakes Wealth are not affiliated companies.
The views reflected in the commentary are subject to change at any time without notice. Nothing herein constitutes investment advice or a recommendation that any particular security, portfolio of securities, transaction or investment strategy is suitable for any specific person. Any mention of a particular security and related performance data is not a recommendation to buy or sell that security or a depiction of past investments made by Great Lakes Wealth, LLC.